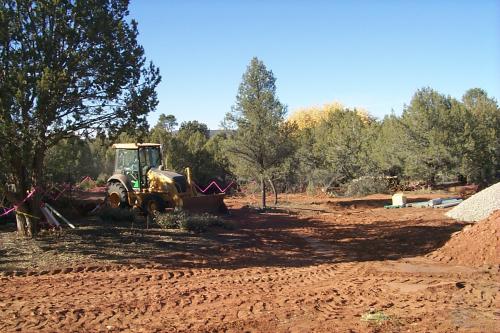 Finally, ground breaking December 1, 2003



Looking at the house from the "back" yard (North side)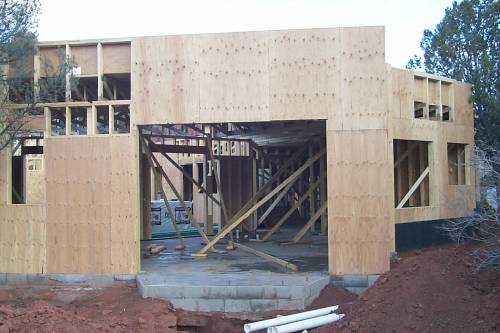 The master bedroom windows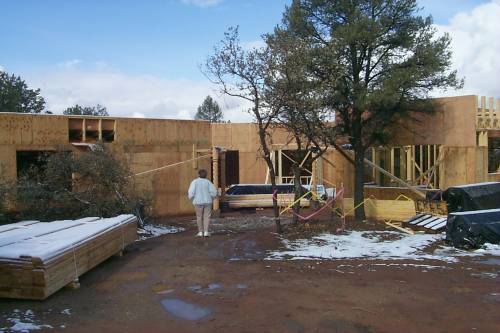 Looking at the front of the house from the street



Front entry - before the wall and entry doors are installed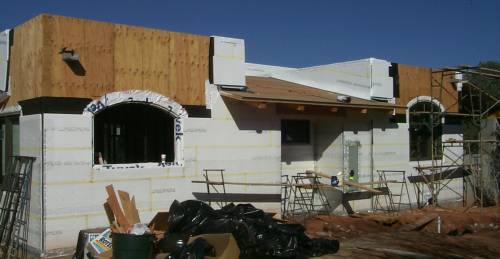 The right side of the front of the house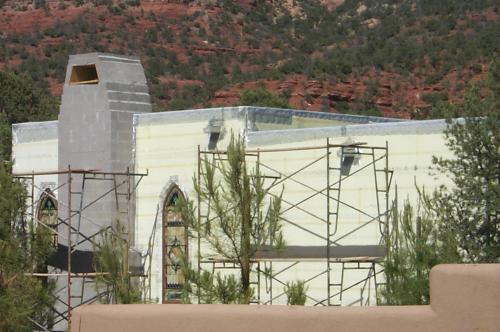 The back side of the house
(from our next door neighbors back yard)



The first (scratch) coat goes on the back of the house.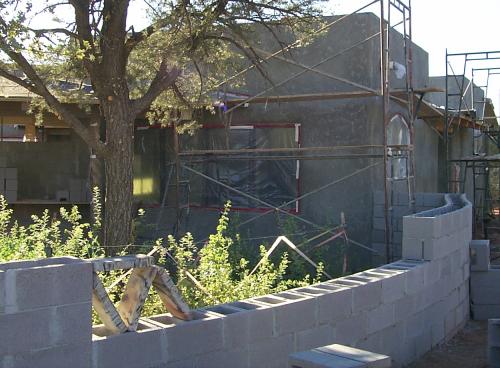 The front garden wall takes shape.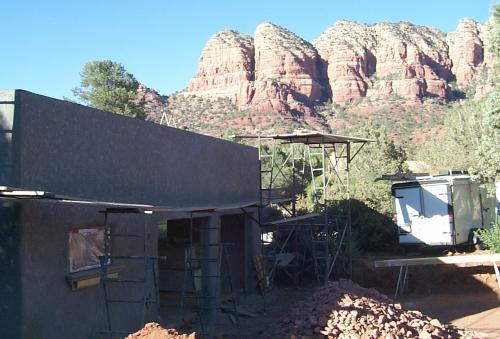 The views from our driveway are spectacular.




A shot of the fired adobe brick detail on the parapets.



Whoa baby! The stucco is finished.
The only thing left is the clay tile roofing.


More to come!