The living room fireplace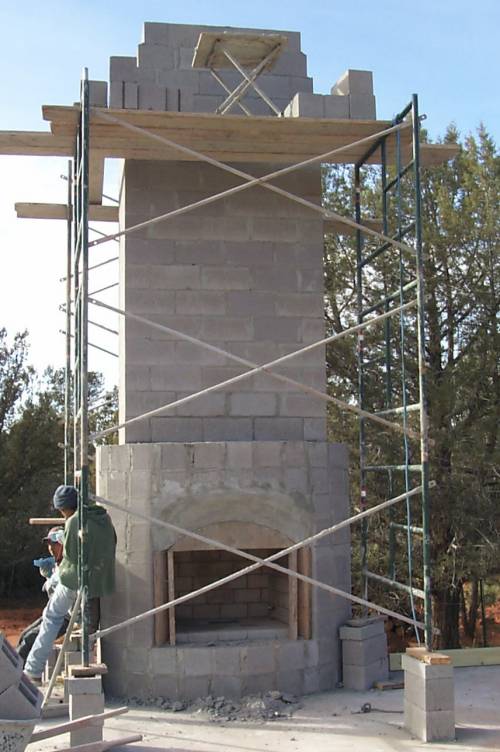 Wow, I didn't know it would be that big!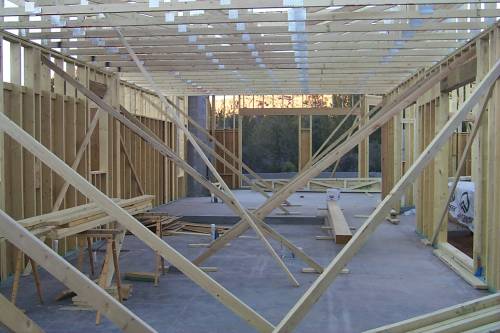 Looking through the theater to the living room
I sure hope it doesn't fall over!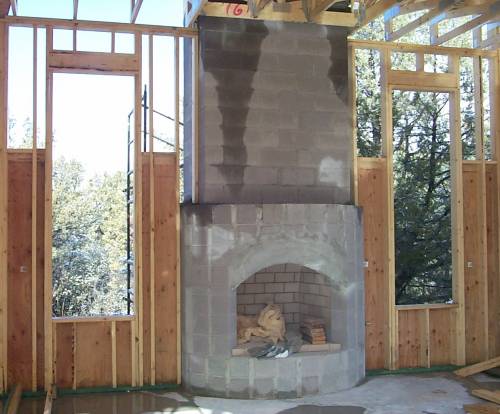 Starting to take shape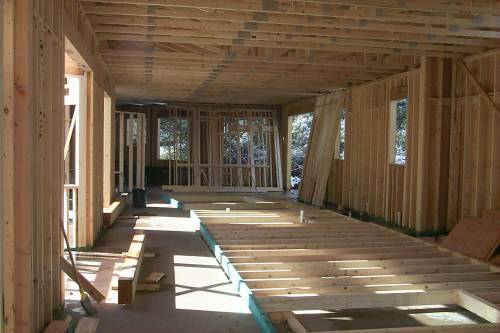 Looking down the hall to the master bedroom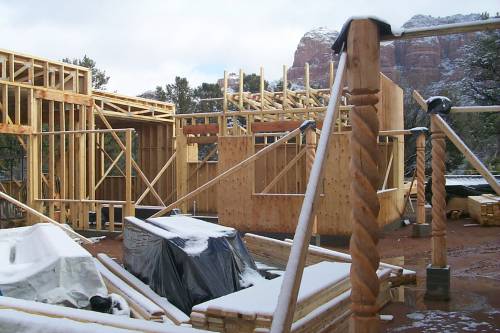 the interior courtyard with new spiral posts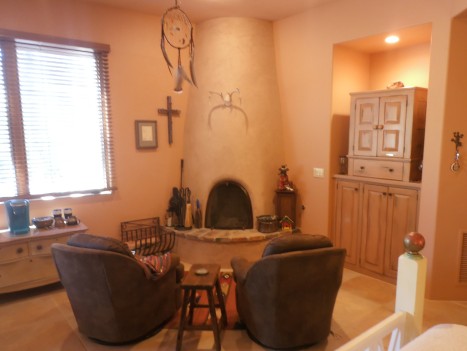 The guest casita is taking shape.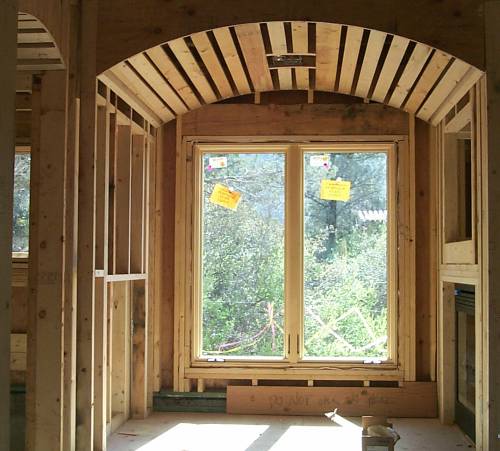 In the master bathroom, the whirlpool tub will go in this niche.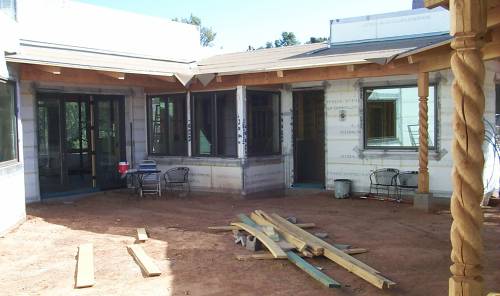 Looking across the central courtyard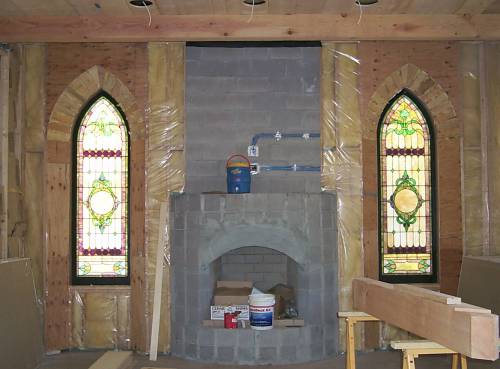 The stained glass windows are finally in place.
Wow, they rule!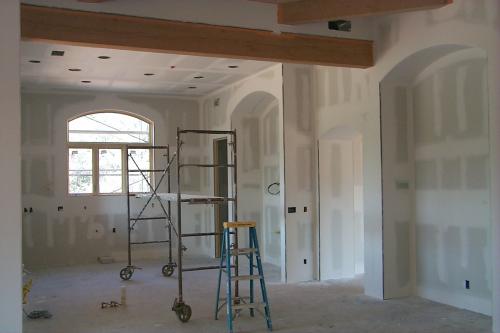 The kitchen - drywall is complete - texture next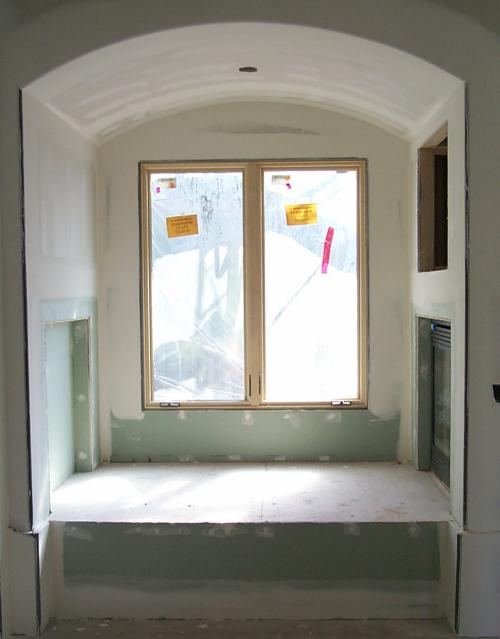 The master bath tub area - fireplace lower right
TV niche upper right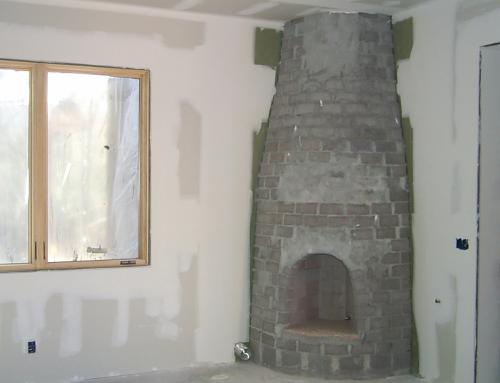 Soon a hearth and stucco will complete
this little beauty in the guest casita.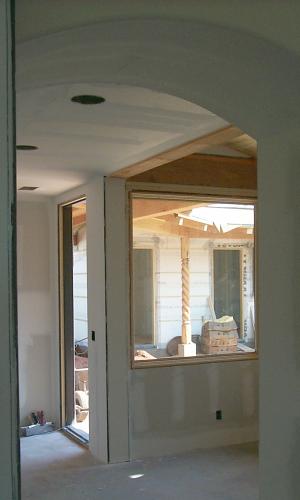 looking from the kitchen into the breakfast room, card room,
porch, sitting room.... heck, it'll probably be our favorite room.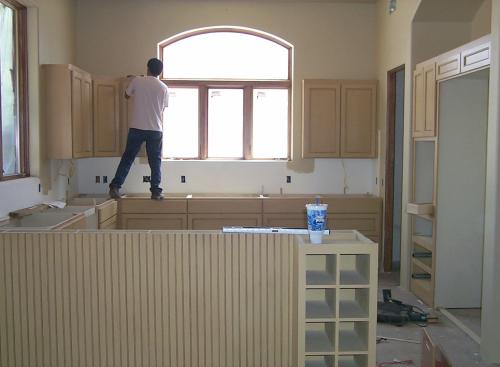 The kitchen cabinets go in. Gorgeous!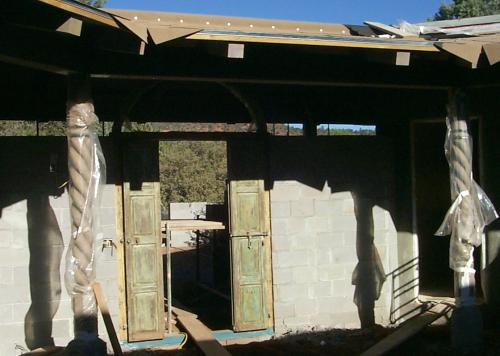 The front gate and wall are going up.
Viewed from inside the courtyard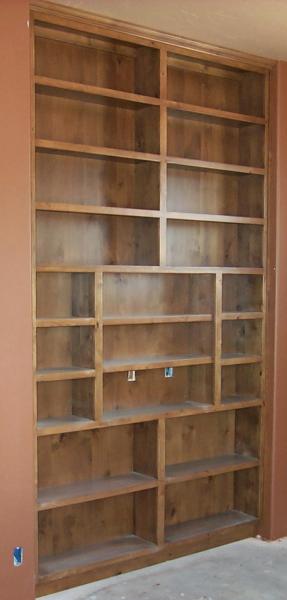 One of the book shelves built into the library.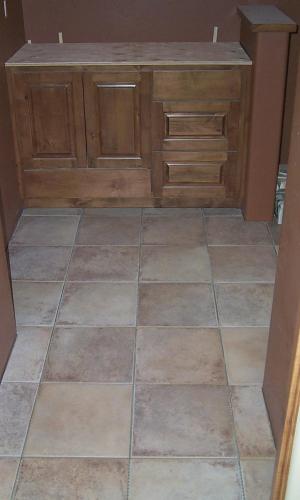 Showing off the tile and cabinetry in the Library bathroom.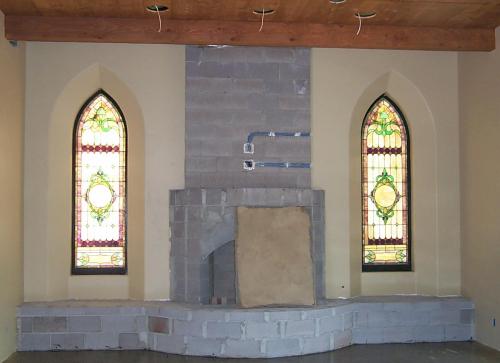 The livingroom wall is really looking good!
The board with the color on it is a sample
of the fireplace finnishing coat.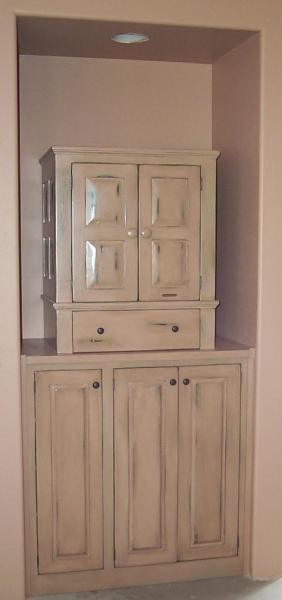 A sample of the cabinetry in the guest casita.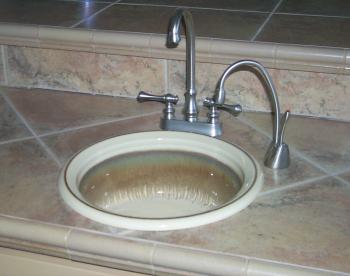 The pottery vegie sink looks great!
(No, we're not making sinks... yet.)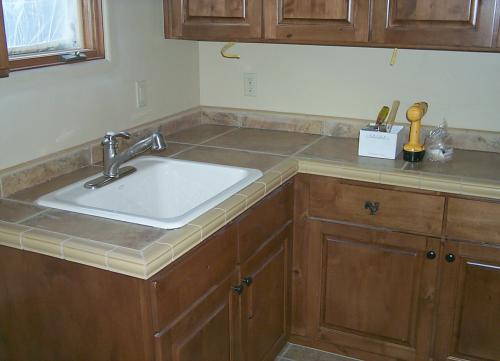 The utility room is done.
The under cabinet lights were installed after this pic was taken.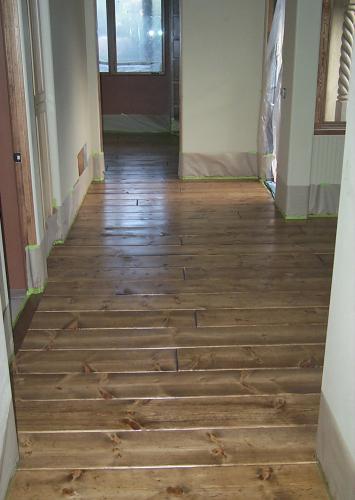 These floors are Carol's labor of love.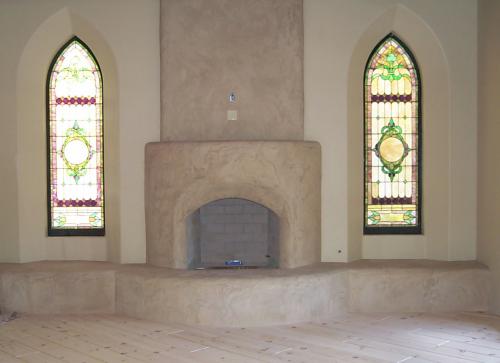 The living room is almost there.
Note the stucco fireplace and the pine floor.
( The floor is not stained yet.)


More to come!